Pod Extreme Tents
In 2016 we were approached by Altezza travel a travel company who organise and facilitate trips on Mount Kilimanjaro in Tanzania, They had seen the Pod Elite range and wondered if they would be suitable for harsh mountain environments. After lengthy discussion we advised them that the Elite range would not be suitable however we had been looking at the possibility of introducing an Extreme range of tents for just such environments.
John Dennis Review of Pods
It was March this year when eyes were first laid on POD tents in a message sent to me via a friend on FaceBook. It instantly caught my eye and knew that it needed investigating. As an adventurer and expeditioner this was a product completely suited for a family adventure we had planned.
Not being one for writing review of products, purely as the amount used, would take a life time.
POD Tents Australia
We are pleased to announce that in order to bring the Pod range of tents to Australia we have partnered with Australia company to offer localized stock and support.
Pod Tents stocked in the USA
We are pleased to announce that as of July 2016 we now have Pod's in stock in the USA , While we continue to search for the right retail partners for our products we have decided to use a 3rd party logistics company based in Texas to ensure that our American customers get their Pod's quickly , efficiently and more importantly shipped at a competitive rate.
Pod's used to educate & entertain kids
When we set about designing and producing Pod's we thought we had covered everything the tents could be used for , family camping , Scouts , Military , Disaster relief , Temporary accommodation you name it we thought of it, however a company in England had a different vision for them and they are using them for an amazing interactive learning experience for kids..
GI Gadgets – Facebook Post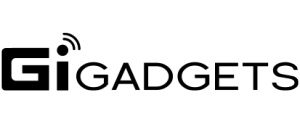 GI Gadgets has run a video of Pod's on its Facebook page this week which has already been viewed by 3.7 Million of their followers and 38,000 people taking the time to comment on it .. They used our drone footage along with a montage of the Pod walk through to compile this into their own format.
Isn't a black tent hotter inside ?
Seeing as we are continually asked this question we decided to write a blog about it and how from our own tests the answer is no.
When we first decided to produce the tent in black ( so it stood out from the crowd in a sea of green, blue and brown tents that manufacturers seem to choose to produce in) we started by asking why no one else had done it , the initial searches in google seemed to indicate that black would absorb the heat and therefore make it hotter inside. We were confused though because when it comes to clothes its clear that black makes you feel cooler in the sun hence why people in hot countries wear black clothing.
Business Insider piece on Pod's
The US version of Business Insider has put together a nice video compilation of the Pod tents showing exactly the functionality of the product and its modular inter-connectivity aspects.
It also touches on the height and sheer size of the Pod Maxi which it rightly describes as HUGE..
What does tent flammability testing mean
Here at Pod we test our tents to two separate flammability standards the first is covered under BSENISO5912:2011 and is ISO 6941:2003 and the second is the American CPAI-84.
A questions we are asked is what does flammability really mean and is my tent fire proof ? The simple answer to this is no , We have copied the guideline for testing from the standard below to try and explain in detail but in summary the treatment we use to treat our tents is designed to give you time to get out of our tents should a fire occur and to reduce any damage to the product should a flame come in contact with it. We conduct this test on the Outer material , the inner materials and the floor material.
Carbon Monoxide – The Dangers
We touched on the issue recently in our post on flammability but now we would like to share the experiences of Roland Wessling and the tragic death of his partner Hazel Woodhams, All the details below have come directly from Roland who wants to use their experience to highlight the dangers of Carbon Monoxide in a camping environment. I would point out it was not a Pod they used but we feel it's important to highlight a general miss understanding about BBQ's and gas or solid fuel use in and around all tents.